Our Advisory Directors
Bob Beck is a speaker, best-selling author, trainer and trusted advisor to many organizations around the world. He has over twenty-eight years of experience in creating, expanding, and running organizations with a proven record of success. Having been on the ground floor with three self-funded start-ups as a senior executive and leading their growth through IPO, Bob is a unique resource. He is a former board member and executive partner to several firms.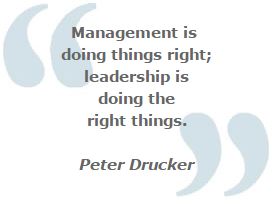 As President of Cray Systems, Bob turned around an organization that was losing over a million dollars a year to earning a seven figure profit in just 18 months. Beck offers keynote speaking, training workshops and consulting all geared to help people succeed in a tough market. He developed the ever popular and growing TQPQ series of sales training courses that has now been taught in 10 countries and is being used with unsurpassed results by many firms throughout the U.S. In 2009 Beck authored the bestselling book: "Winning in the 5th Quarter - Applying the Secret of Football to Your Life Strategy" published by Roberts & Ross Publishing. This book hit the bestseller's list on Amazon.  This is an inspiring comparison between the lessons that can be learned from the game of football, transition, and the attributes of success that can be applied in all of our lives.  In 2005 he authored the book "Mutual Respect" published by Hinthorn Media, that can be found at BarnsNoble.com, or Amazon.com. In 1999 Bob was asked to contribute to Inc. Magazine's book, 310 Great Ideas for Selling Smarter.  You can find Bob's approach to success and selling regularly profiled in many of the leading trade magazines such as Selling Power, Sales & Marketing Management and many more. Bob is also a regular guest on popular radio and TV programs. 
David is a highly successful and experienced management professional enjoying a career punctuated with high-level accomplishments, focused on developing top tier projects and business development objectives for business organizations. He is committed to monitoring business performance and delivering exceptional service by analyzing critical performance metrics to identify and leverage opportunities for future improvement. He has provided business operational consulting services for more than 30 years, specializing in business development, operations, sales, marketing, information technology, and financial functions within service organizations. David is a thought leader and a team builder. He is the bridge between challenge and opportunity,helping conceive entrepreneurial and innovative solutions that build a stronger foundation for success.
As a Principal of the Transformation Group, he delivers business operational, sales, marketing and executive level consulting services to international organizations. He is a key member of the executive team, providing company direction and business development expertise.
Prior to joining Transformation Group, David was Founder and Managing Director (12 years) of Metro Holdings, providing leading edge, strategic, operational, and business development consulting services to services-based firms seeking to gain a competitive edge, improve operational efficiencies and expand market share. His strengths in management and operational systems, communication, technology, and leadership gave him the ability to understand sales.
David also was Founder and President of Strategic Network Designs, an Information Technologies firm which provided professional services to Fortune 500 and governmental agencies, including Bristol-Myers Squibb, Johnson & Johnson, ABB Energy Services, State of New Jersey, Saab, Lancome, and many others. David consistently built and directed all aspects of the company, with direct focus on Sales, Marketing, Consulting, Finance and Administration Departments. He was lead Principal, driving the company to sales in excess of $30 million to a public global IT services company in 2000.
Jeff Culverhouse graduated from West Georgia College in 1976 with a BBA Accounting. He worked in accounting for various manufacturing companies until 1989 when he joined Pansophic Software as a Post Sales (Implementation) Consultant.
In 1992, he put his full effort into his company, Systems Conversion Ltd., turning it into a software deployment company specializing in Pansophic (PRMS) software, an ERP package owned by Computer Associates Inc. helping manufacturing and distribution companies with their software needs, SCL became a nationally recognized pioneer in project management for software implementations, remote education, and remote workforce.
Over the last 20 years SCL has worked with over 250 manufacturing and distribution companies including: Godiva Chocolates, Woods Manufacturing (Ranger Boats), Robert Bosch, Husqvarna, Toyota, GA Correctional Industries, Nucor Fasteners & Nucor Steel, Baxter, and Maytag (Jade Ranges & Dixie Narco). The company also was named to the INC 500 by INC Magazine as one of the fastest growing privately held companies in the US and never had a failed software project.
Jeff's hobbies are extreme fishing, reading, and gourmet cooking. He lives in Cartersville, GA with his wife Jessica. He is currently working on his first book, "Characters I Have Met, Including Myself."
Judy Henke is a former corporate executive with over 30 years of executive coaching and business consulting experience. As VP Human Resources at Cox Communications she created the company's first executive leadership development program based on defined leadership competencies and customized coaching and development plans with measurable results. Cox was the 2010 recipient of the Georgia Coaching Associations Prism award for excellence in business coaching.
During her tenure at Cox she also led the company's strategies to create a customer-centric business culture, talent and diversity development, and succession planning.
Her experience includes managing and resolving employee issues related to change management, acquisitions, divestitures, and organizational restructuring. Henke's unique value to clients is her ability to share her experience and facilitate the discovery of practical solutions to leadership, team, and people problems. These solutions produce improved business results.
She has worked with this tool for over 25 years and incorporated it into all aspects leadership and team development programs. She is a guest coach instructor at Georgia State University's J. Mack Robinson College of Business MBA program.
Henke has provided pro bono consultation to the United Way of Atlanta, the Perimeter Community Improvement District Association, and Power Over Prejudice organizations.
Henke was a founding member and officer of the Cable Television Human Resources Association. She has been named Woman of the Year by the Atlanta Chapter of Women in Cable and Telecommunications.
A Phi Beta Kappa, Magna Cum Laude graduate of the University of Georgia with a Bachelors of Arts degree in English, Henke also holds a Master of Education degree in psychology and counseling from the State University of West Georgia.
John's passion for working with people and for the profession of sales began at the age of ten. Remember the classic paper route when you had to knock on doors to sell new subscriptions? Well, he was that kid and he loved it! He later sold shirts and ties in his Dad's clothing store and earned his college tuition money by selling Chamber of Commerce memberships to businesses. He realized that he enjoyed providing solutions to customers which lead to his choice for a career in professional sales.
Thirty-five years later, after holding progressively responsible leadership positions in five different corporations, John is confident to say that he is an accomplished career sales executive. He has held positions at virtually every level of sales in multiple geographic and vertical markets. He has been recognized for his expertise and enthusiasm for sales leadership, sales strategy, sales process and consultative selling. He has hired, trained and developed hundreds of sales professionals in multiple industries. He has also successfully led sales operations through sales transformation, organizational and cultural change.
Now, as a management consultant, sales trainer and President of Sales Builders of Illinois, John still enjoys providing solutions to help his clients improve their business results.
35 years of professional results orientated sales and executive management
Progressive leadership roles with five different organizations
Multiple verticals and geographic experience
Expertise in: sales leadership, sales strategy, sales process and consultative selling
Gail has a very compelling testimonial about the transformational change in the approach to the sales process that can be achieved by applying the "TQPQ" methodology from Sales Builders. Gail contacted Sales Builders through a referral. She was interviewing sales training consultants for a Global Sales meeting she was planning for her company. She had interviewed a variety of organizations, but engaged with Sales Builders because of the unique and results orientated approach to consultative selling. Gail attended the training and was intrigued by the tactical qualities, real life case studies, the concept of controlling the sales cycle and the benefits of becoming a trusted advisor in the eyes of the customer. Her interest peeked when she applied the sales tactics she had learned to numerous sales situations and the tactics worked! She was so enthusiastic about this new found knowledge and success that she decided she wanted to share what she had learned with other organizations. Gail approached Sales Builders and is now an intricate part of our team. 

Gail's unique experience in OEM, Channel and Distributions sales, Global account management, Supply Chain/Commodity Management and Alliance/Business Development gives her a visionary outlook in understanding the consultative sales process. She has over 25 years' experience in working for a variety of vertical markets, working collaboratively in Global teams and sales management. Her ability to communicate her Supply Chain experience is invaluable in relating to the sales process from a customer's point of view. Gail has proven skills in driving strategic initiatives to exceed sales revenue goals, mentoring and training sales organizations and has managed multi-functional teams to develop business and broaden the relationship footprint within customers. Gail is a highly motivated individual with the ability to inspire.